Android overstappers worden geholpen met Windows Phone app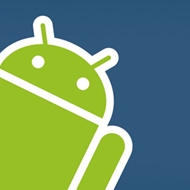 Android en Windows Phone zijn in een verhitte strijd gewikkeld om dat ene plekje in jouw broekzak. Microsoft heeft een app in ontwikkeling, waarmee het voor Android overstappers makkelijk gemaakt moet worden om voor elke Android app die de betreffende persoon had, een alternatief te bieden voor zijn of haar gloednieuwe Windows Phone.
Switch to Windows Phone
De lijst met apps op het Android toestel worden op het SkyDrive account van de gebruikers opgeslagen. Op het moment dat de "Switch to Windows Phone" app gestart wordt op de Windows Phone, wordt de lijst met Android apps van SkyDrive gehaald en door een techniek van Quixey geanalyseerd. Als de app niet voor Windows Phone beschikbaar is, zal met behulp van omschrijvingen, reviews en andere metadata uit de Windows Store gezocht worden naar het beste alternatief.
De Switch to Windows Phone app moet ergens volgende week uitkomen. Misschien een brutale, maar wel slimme zet van Microsoft om Android gebruikers overstag te helpen gaan.
Tags: Android, Switch to Windows Phone
Vind ons op Facebook! Reacties op dit nieuwsbericht